As a web developer, I have been sought by many SME businesses over the years to build their website and value add to their services. I provide fuss-free hosting solutions for my clients focusing on reliability and profitability.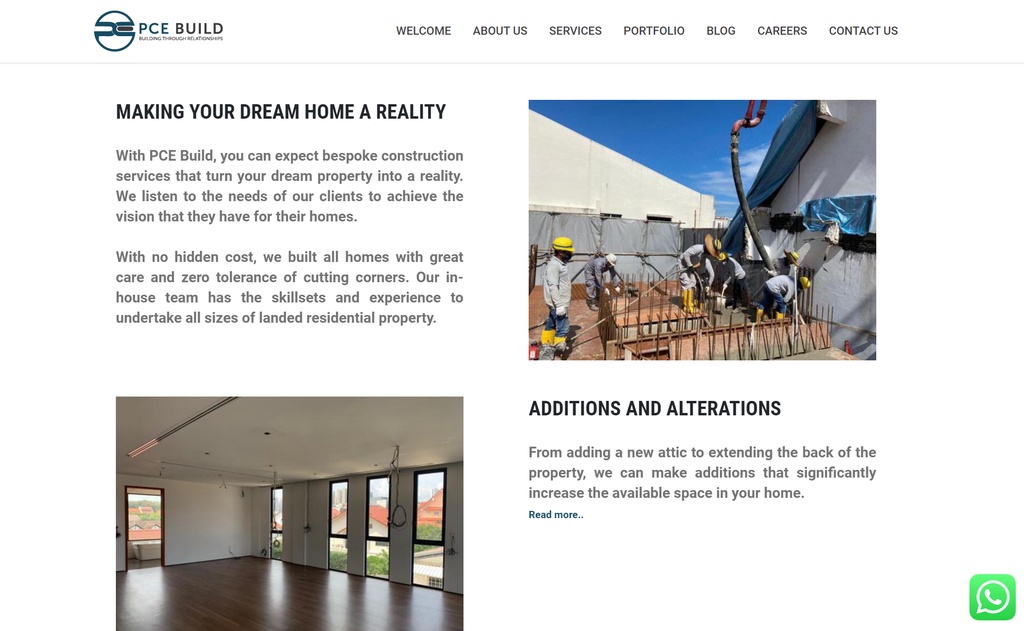 PCE Build
A portfolio website that showcase the company's past and upcoming project. The website also allows the company to display its expertise in the industry by writing articles to share insights.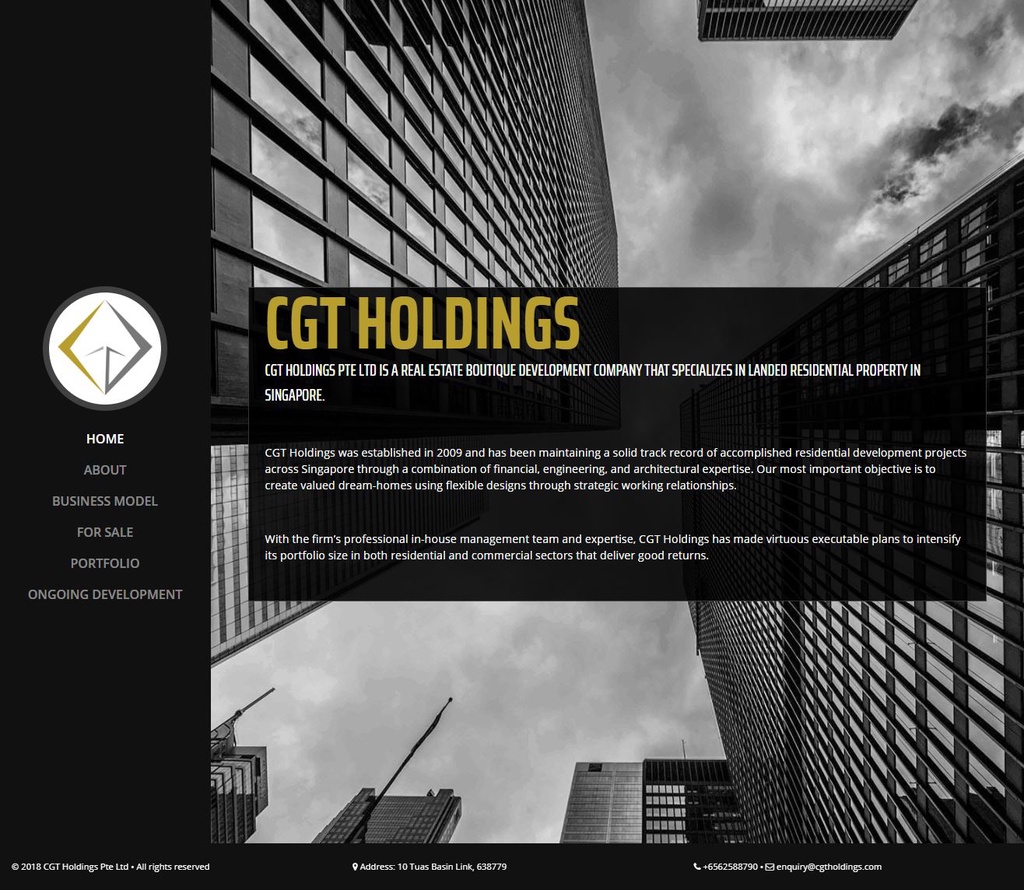 CGT Holdings
A simple company portfolio showcasing the company's projects and background information.